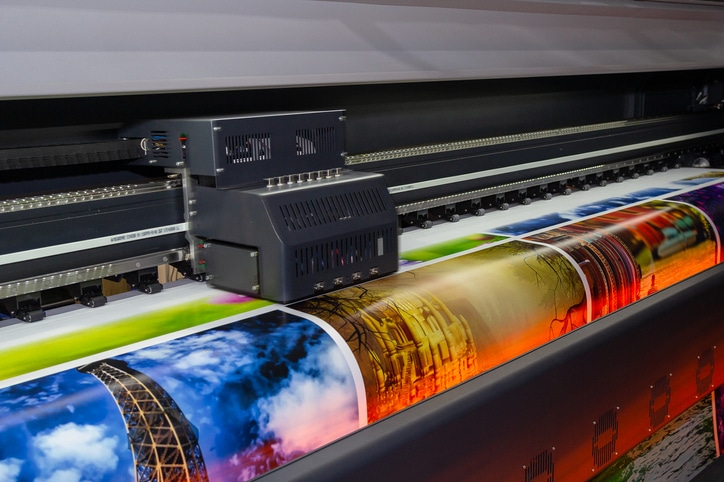 What is Large Format Digital Printing
There is no denying that the Internet has taken over. All businesses need to focus a substantial amount of their marketing efforts on the online world. But, does large format digital printing still hold the power to attract attention today?
The simple answer to this question is yes and below we have outlined some reasons why and explain what large format digital printing is and a few ways your business can use it to increase visibility with your customer base.
What we will discuss
The offline advantage of large format digital printing
What is large format digital printing?
A blended approach is a recipe for success
Types of large format print marketing

Posters
Banners
Large scale brochures for tradeshow displays
Full window clings
Maps, diagrams and charts
Point of purchase displays
The Offline Advantage of Large Format Digital Printing
Printed marketing offers benefits that online marketing efforts just can't match up to such as:
Tangibility – One of the main reasons why printed marketing materials still work today is because they are tangible. People respond better to something that they can pick up and feel or see in person.
Less intrusive – Direct mail letters, pamphlets, and discount offerings are delivered directly to a person's door, which means they can pick up the item at a time that is suitable to them. In-person large format advertising is the same way, people don't feel overwhelmed by the ads and they don't affect their experience. With online marketing, there are often banners and pop-ups that disturb a person when they are browsing online, and this can be rather frustrating. The same goes for cold calling, too.
Targeted marketing – Another benefit associated with print marketing is the fact that it gives you the ability to target your marketing efforts more effectively. If you sell stationery, for example, you could send your brochures to various offices and schools and combine that with banners and posters around the community to increase brand recognition
Cool, but What is Large Format Digital Printing?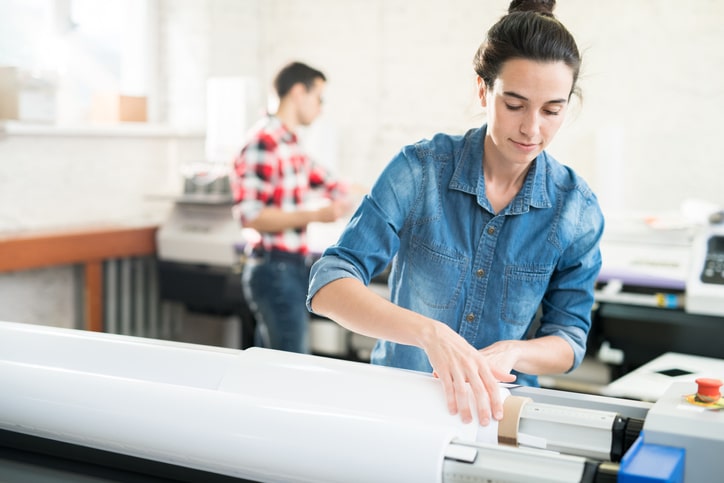 Large format digital printing is printing on larger surfaces than traditional specs allow using a special machine called a wide-format printer.
Depending on the project, large format printing can encompass anything as simple as an event poster, or anything as complex as a huge event banner or storefront cling.
Large format printing is most commonly designed as a flat wall-hanging (think banners or posters), but it can also be made to fold or in some cases made to be free-standing.
A Blended Approach is a Recipe for Success
The key to making a massive impact in the current day and age is to have a blended approach, consisting of a variety of online and offline methods. This is the best way to brand your business to success.
Online marketing offers benefits because it is where customers are today, it enables people to get closer to your brand than ever before, it is cost-effective, and you can easily track results to see where you are going wrong and make the necessary changes.
Identifying the needs of your target market
When determining what offline and online methods to blend together for your business, it is important to focus on the needs of your target market.
Being successful in business is all about solving the problems your target audience is struggling with. Once you have done this, you then need to focus on what specific techniques are going to reach your target audience.
Where is your audience? Are they on certain social media websites? Do they attend specific events? Do they read certain blogs?
By determining this, you will know where to focus your efforts in terms of your web presence and where to distribute or display your printed materials.
Types of Large Format Print Marketing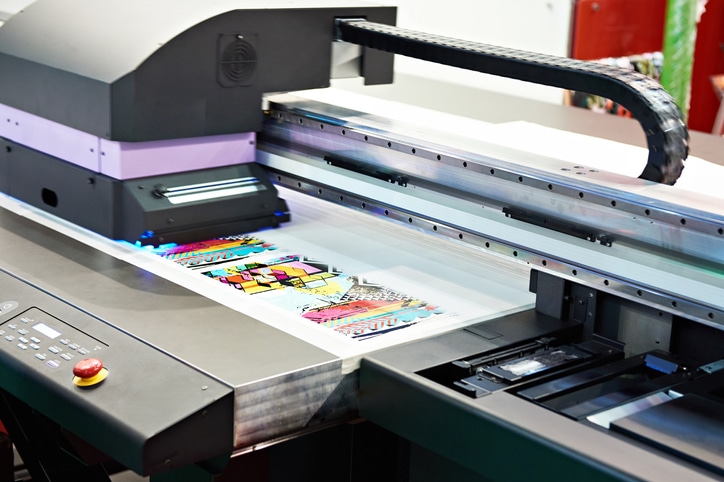 Posters
Not only does using posters make a big impact, but it is also cost-effective as well and can evoke an active response from those who view it. With that being said, read on to discover more about the benefits that are associated with poster printing.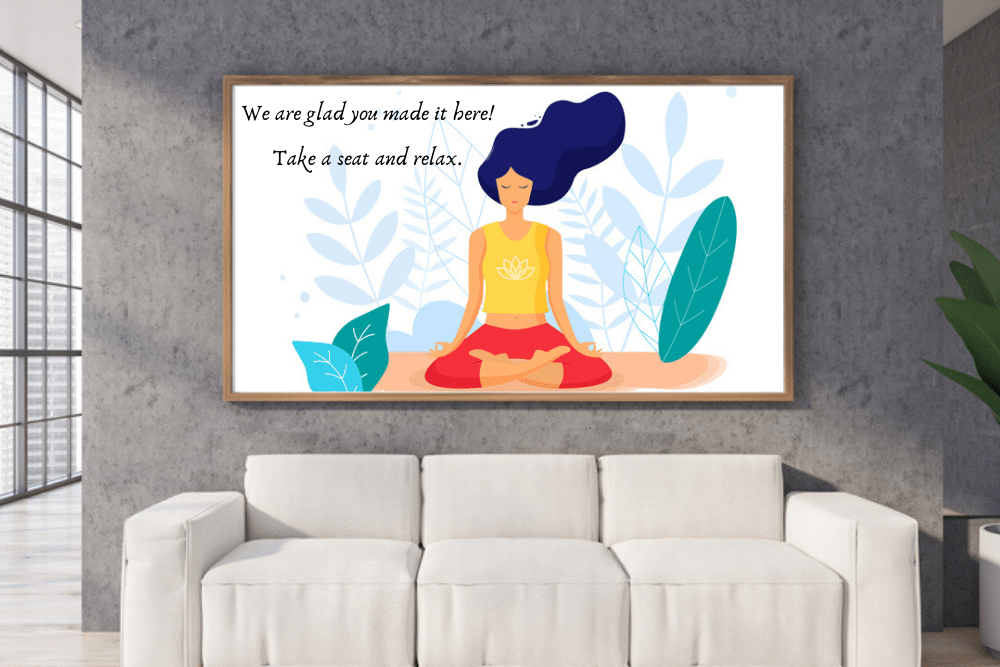 When compared with the likes of television, radio, and other forms of display marketing, poster advertising represents an affordable opportunity.
All you really need to do is to design and pay for the posters to be printed.
Another benefit associated with poster marketing is that you can select a strategic location to enhance the successfulness of the poster.
They can be placed just about anywhere, laws permitting, and they make a massive impact, whether it is on people passing by or those traveling via vehicle and looking out the window.
When compared with other forms of advertising, a top-notch poster gives you plenty of space to say what you want. It also represents a good investment, as your poster can last for a long period of time depending on where it is placed.
Banners
Banner printing is something that a lot of companies and organizations utilize.
Large format banners can be created on a variety of materials. If you choose to print your banner on something like PVC – it will be great for outdoor use and make a high impact on a large number of people.
Banner printing has long been a popular choice because it is one of the most affordable methods of advertising – if you get a high-quality banner printed, it can last you for years.
One thing you should never do when choosing a banner is opt for the cheapest option out there. Make sure you work with a company that has a good reputation for printing great banners. You will save on costs in the long run and the chances of small errors occurring after print are greatly reduced.
Large Scale Brochures for Tradeshow Displays
You may have been to tradeshow and seen a ton of small brochures laid out on tables that often get lost in tote bags, but you rarely see these brochures blown up so that they can be read right there at your table.
Large brochure printing is often sought out by companies who want to have marketing material printed for an event like a tradeshow and gives viewers the information they need in a digestible way.
Nevertheless, there is a lot to think about when designing a large table-top brochure. Keeping that in mind, read on for some top brochure content tips.
When it comes to developing a brochure, the first thing you need to do is outline the purpose of it. This could be to sell a corporate image, a product, a service, an event, or an idea.
You also need to – as always – consider your target audience. This will play a role on the tone of voice you use. After all, you are going to use a different type of language for B2B communication than you would for B2C communication.
You also need to make sure you write from the reader's point of view. Rather than telling the reader all of the things you want them to know, think about what they actually want to know.
Discover the readers' needs, overcome their objections, and answer any questions you think they may have.
Before you send your design to print, you also need to ensure that it holds interest. Would you read the information all the way to the end?
Recommended Read: How to Make Awesome Tradeshow Banners and Displays
Window Clings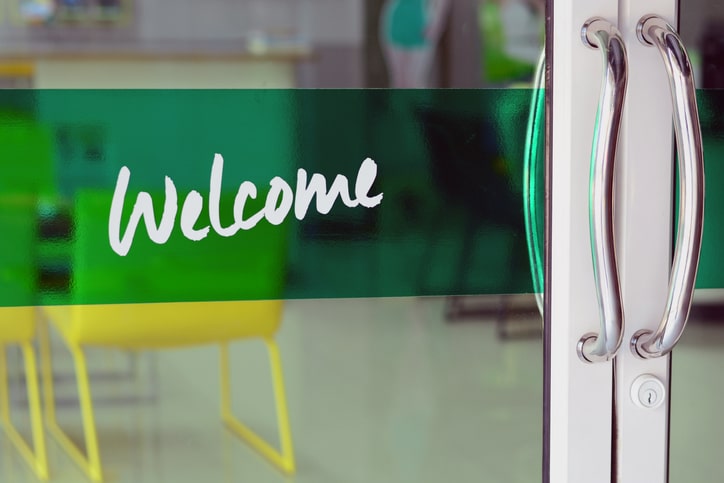 If you get a lot of foot traffic in front of your business, a full window cling is a great way to catch the eye of people passing by.
You can use window clings to inform the public about what your business does, advertise special sales, or simply show off your business' personality.
We suggest keeping the text on window clings to a minimum.
Most people won't want to stop and ready your company's entire mission statement or read about the specifics of your product or service.
Use impactful words and only put the most important information about your business on your cling.
If it is just your logo, tagline and a few bullet points outlining your most profitable services that will be enough to snag some attention of those who could use your product or service.
The best thing about window clings is that they are reusable and can easily be cleaned so, if you have a sale that happens every year, you can reuse your window cling until you feel it needs to be updated!
Maps, Diagrams, and Charts
As we have discussed, many businesses use large format digital printing to create things like banners and posters, but certain industries such as healthcare, education, and more can definitely benefit from printing things like large format maps, diagrams, and charts.
These can be used as informational tools around your facility or office to help educate those who are already in the building. These items aren't necessarily for advertising purposes, although it never hurts to add your logo to what you have printed.
If you have multiple locations, you can print maps that show customers where they can find those other locations if they aren't in your neighborhood or recommend your business to their friends who live further away.
Point of Purchase Displays
When most people think of point of purchase displays they think of signs in big box stores that inform customers of a specific promotion, but smaller retail spaces and even other businesses can benefit from printing large format point of purchase displays.
For example, let's say that you work in marketing for a local bank. You have a promotion that gives people who open a new checking account $50.
Now, you can set up point of purchase displays by the teller windows and at the door when people walk in to let them know about the promotion!
For another example, let's say that you own a jewelry boutique and are offering 20% of all earrings through the month of February.
You can promote this sale with a variety of wide-format printing materials but setting up a point of purchase display right next to the earrings in your store will drive customers to that area and encourage them to buy.
Now that you know what large format digital printing is and some of the things you can do with it, what are you waiting for? Contact us by calling (816)-307-2187 to discuss your project or click below to learn more about large format digital printing!