Printing – Action Mailing
The team at Action Mailing understands that the response to printed communications can be impacted greatly by color and relevant content. As a result, we have invested in new digital printing technology that allows direct marketers to use their vast databases in an effort to create extremely personalized, fully variable, color marketing messages.
A new era of direct mail marketing has arrived and Action Mailing is set to lead the way. Having already produced millions of direct mail pieces each month, our company is an industry leader, dedicated to helping our clients optimize the content they create. We offer both sheetfed, and continuous form environments with superior technology that ensures the ideal results are achieved.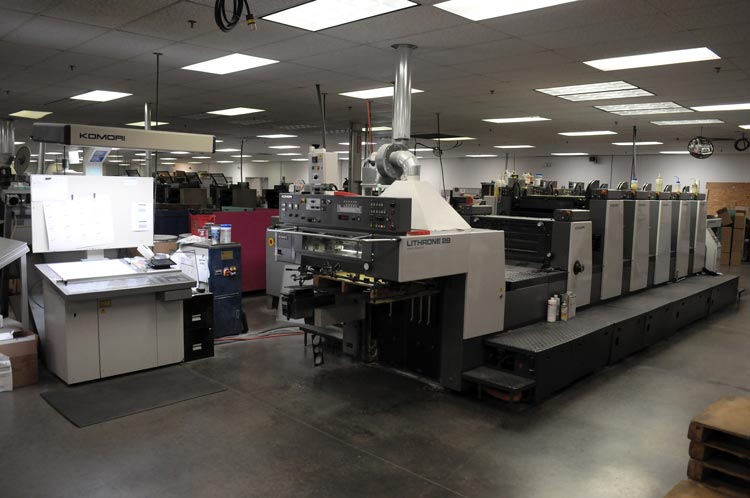 Our Printing Services Deliver Impact
Regardless of your concept, we will print it right. You can feel confident your job will be printed according to your timeline and delivered on time, every time. We use state of the art technology to ensure you get exactly what you expect. Our digital pre-press department will handle all issues of file conversion, digital output, and proofing, providing seamless coordination. This is possible thanks to our in-house staff that has years of experience in the industry.
We are responsible for the quality of products you receive. We print thousands of direct mail components each day using our in-house sheetfed and web presses, with technology that is unsurpassed in the industry. If you want quality, you need to look no further and Action Mailing.
Details about Our Printing Abilities
For those who want to get down to the nitty-gritty, technical side of our business here is more about the equipment and technology we use to create your marketing materials.
The Komori Lithrone 28 offset press offers a max sheet size of 28" and full 4-color process.
With speeds up to 15,200 sheets per hour and a 20" sheet, the Shinohara 52 Series offset press offers premium quality for shorter runs.
The 6 color Didde Press delivers roll-fed options at an economic price point.
The Xerox brand black and white printers can image as much as 314 pages each minute.
The Oce 372 continuous form printer provides an 18" wide print area. This allows for full 2-up 8.5" wide forms and page lengths of up to 22".
The Halm Jet envelope press provides speeds up to 50,000 envelopes per hour, making even the larger print runs able to be handled in-house.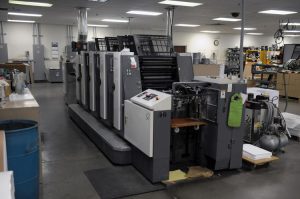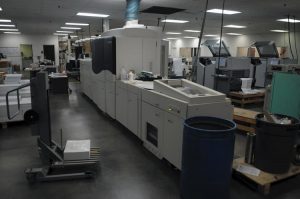 Printing – More than You Expect
In the past, printing was basic, easy and – in many cases – less than impressive. Many companies selected to do this in-house to try and save some money. However, today, with the sheer amount of printing most companies have, this simply doesn't make sense. At Action Mailing we have the equipment and experience to handle all your printing needs with equipment and technology that surpasses the competition.