Production – Action Mailing
In the past, the traditional mailing service was considered the last stop in the production cycle of a direct mailing. However, the reality is that companies such as Action Mailing offer much more than just stamping, bagging, bundling and tagging. While mail processing can be a quick process, there are a number of ways your next direct mail campaign can be even better. If you want to reach success unlike what you have had in the past for your direct mail campaign, then you need to let the staff at Action Mailing be part of your team.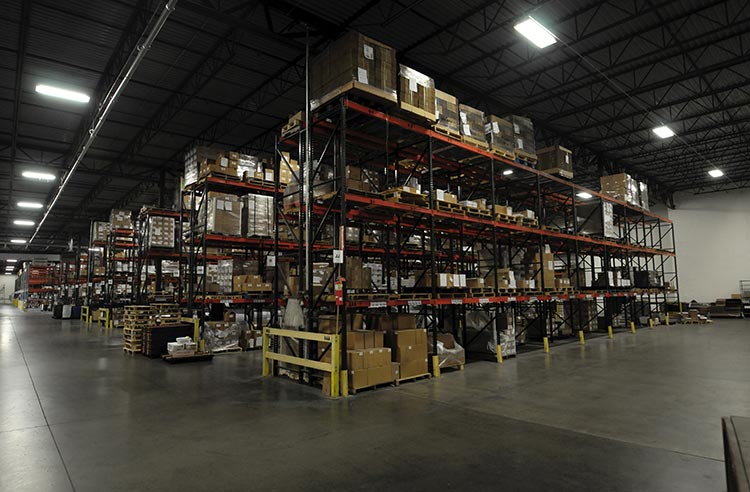 Equipment that meets Today's Demands
Customers in today's market are bombarded with advertising and marketing every day in a variety of forms. From direct mail to email, TV and internet ads, standing out in the crowd at the right time is the key to a successful campaign. In addition to printing mailing materials, envelopes and more, our production equipment can handle all the finishing needs you may have. Thanks to the Cheshire Labeling and Inkjet technology, we will easily handle any label creation you have in mind. Also, almost all of our labeling equipment is fitted with in-line tabbers and stamp heads for applying live stamps.
Does your direct mail campaign include multiple pieces that must match and go into a personalized envelope? For some that may be a daunting task, but not for the staff at Action Mailing. With 36 Bell & Howell inserters and 6 lines of bindery folders, production of even the most complex pieces is possible in the desired timeframe. The staff at Action also brings years of experience in matched mailings. With camera matching equipment, they can guarantee a 100% match on every customer's piece.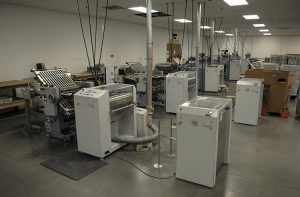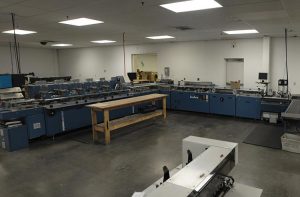 The Direct Mail Relationship
This is a relationship that should be looked at as a prosperous partnership. You are doing it because it will help you communicate better with your customers, grow your business and provide a return on your investment. You can get much further ahead and focus on the areas that you excel in when you partner with a company such as Action Mailing for your direct marketing production needs.
Our team has been providing direct mail printing, data, and production services for over 25 years in the Kansas City area and can help ensure that what is delivered exceeds expectations.
Delivering Products that Exceed Expectations
We are dedicated to ensuring your project is completed on time and with superior results. We understand that sub-par materials aren't going to catch the eye of your potential customers. Our team can help make certain every part of the mailing is superior, from the message, envelope, inserts, and confirm it reaches the intended audience. Production is fast and meeting tight deadlines is a breeze, thanks to our dedicated, long-term staff and top-quality machines and equipment.
Creating superior direct mailing products is what we do. We take pride in make sure your marketing materials get to your customers the way they were designed to, providing the best results possible for your campaign. If you are ready to partner with a company that cares about your success, contact our team at Action Mailing today.