High-Quality
Wide Format Printing Services
If you are looking for wide format digital printing services, you have certainly come to the right place. Here at Action Mailing, we have many years of experience in the industry, and we are known for our exceptional wide format printer service. Our custom printing delivers a high level of quality and a stunning finish for all of your prints. If you're looking to make the most of our large format digital printing, read on to discover more about what you can expect.
What is
wide format printing
?
If you are interested in printing services, you may be unsure as to whether you require wide format printing or something different. Wide-format printing is exactly what you would expect; the printing of large designs or graphics onto substantial rolls of paper and other materials. Specialist equipment is required, which is why it makes sense to find an expert service. Luckily, you have come to the right place. Generally speaking, large format printers are deemed to be those with a maximum width between 18 and 100 inches.
The benefits of wide format printing
There are many benefits to be gained by opting for our wide format printing services. In simple terms, brands should capitalize on wide format printing because it provides one of the most efficient and effective ways of marketing a service or product. Whether you need to print a vinyl banner for a trade show or poster to promote a sale, Action Mailing and Printing Solutions have what you need.
Of course, the active advantages are going to depend on the products themselves. Nevertheless, outdoor marketing is still one of the most bountiful types of marketing today, especially when we talk about ROI.
The benefits that you can expect when it comes to your wide format print include:
You will be able to stand out from the competition

Outdoor ads stand out more than the majority of other types of media

Your prints will make a lasting impression

It helps to enhance your brand and boost your credibility
As you can see, there are a lot of different benefits that are associated with using wide-format printingfor your business. If you want to make a big impression, you should definitely consider incorporating this type of marketing into your campaign.
However, if you want to experience all of the benefits that have been discussed, you are going to need to choose a digital printing company with care. You want a business that has plenty of experience in the industry. You can take a look at some of the wide-format printing services we have carried out so far so that you can get a better understanding of the level of quality and creativity that we provide.
A lot of people make the mistake of thinking that all wide-format printing companies are created the same, but this is certainly not the case. From the materials used to the level of experience to the printer quality, there are many different variables at play when leveraging printing services. 
When you choose our service, you can be sure that we tick all of the boxes. Our print team has many years of experience and we have worked on many different projects. Plus, we are proud to use our state-of-the-art equipment for you. We certainly do not cut any corners here, ensuring that you are only going to experience the best of the best. We are confident that you will struggle to find better large format printing services than what we provide.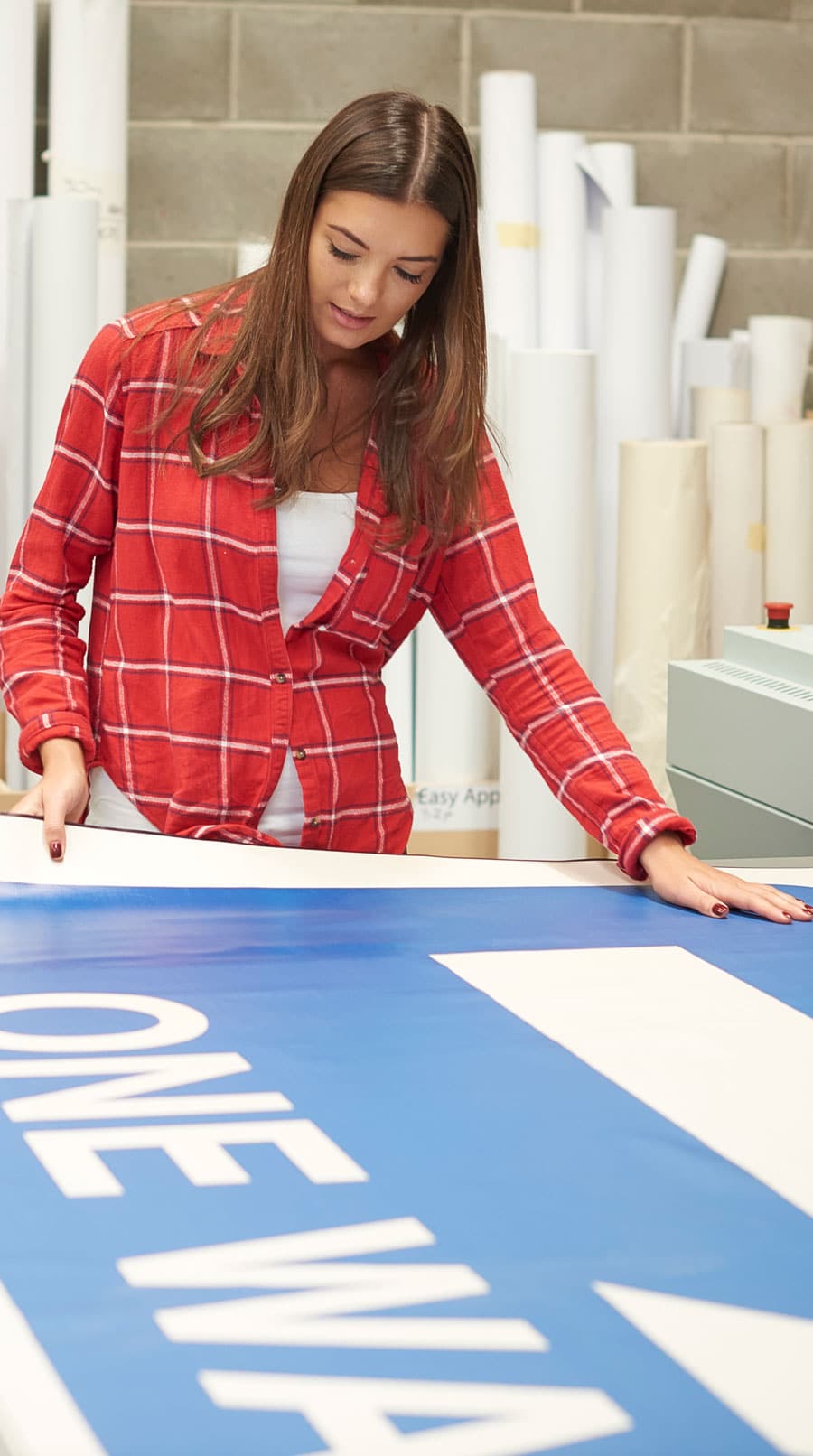 What are Your Options?
Wide-format printing offers an array of different choices. You can choose several paper options from matte to glossy to semi-gloss. The look and feel can be customized to meet the specifications of your project. You can also print on materials besides paper, including vinyl, fabric, and foam. This gives you the ability to create a variety of marketing items to promote your company.
A wide-format printer is designed for short print runs. You don't need to have boxes of promotional material in the office that you will never use. Whether you need 2 or 20 items printed, wide-format printing will get the job done quickly.
Contact us today to work with one of the leading wide format printing companies
If you would like to find out more about the wide format printing services we provide, all you need to do is pick up the phone to speak with one of our customer service members. We know just how critical it is to make sure that your wide format printing is left in the hands of trusted and experienced professionals. We have the experience and the right wide format equipment, so that is exactly what you are going to get here. If you would like to find out more, please give us a call today and we will be happy to assist you.