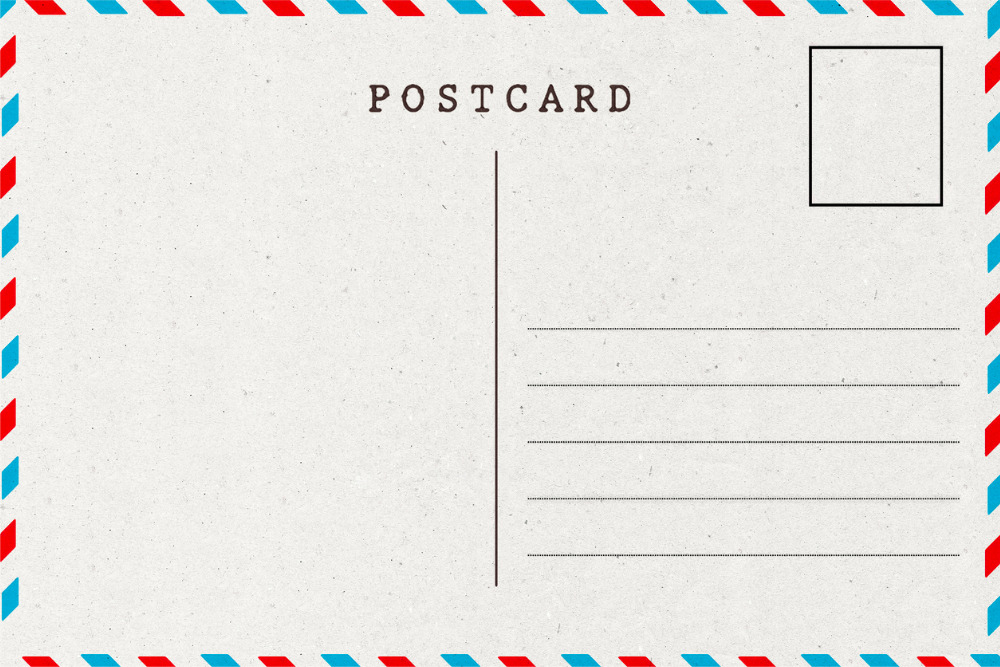 How to Design a Postcard for Your Business
Communicating with existing and potential customers is more important than ever right now. They don't want to see lengthy drawn out statements and are tired of receiving random emails from companies, but they do want to know about your business.
With all of the noise in the digital space, it is beneficial to take a different route and let your audience know who you are and what you have going on. A great way to do this is with a simple and effective postcard.
Now, postcards are a great way to send a message to your customers – whether it is about a special promotion, product, or new service offering but a lot of people get lost in the design process. For that reason, we have put together this guide on how to design a postcard for your business!
1. Determine Goals and Create Copy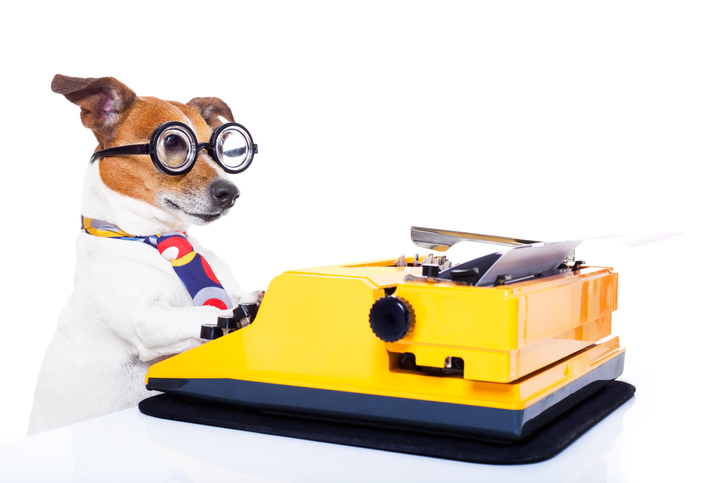 This seems simple enough but there is quite a bit to take into account. Copywriters spend years crafting messaging for marketing materials and still sometimes fall short. However, with a little work, you can get it right.
First, think about what the goal of your postcard is going to be. Do you want to raise brand awareness? Alert prospects about a new promotion? Tell people in the area about your services? These are all good goals to have and can help you craft your message.
Once you have your goal you can start thinking about the copy on your postcard.
Note: Once you start choosing graphics and images you may want to make tweaks to your copy. This is absolutely fine. Just make sure the final product is exactly what you want before sending it off to print!
Tone
You will need to consider what type of tone you want the postcard to have. Funny and light-hearted? Compassionate and empathetic? Informative and professional? It is best to choose a tone that is in line with your goal. You can take a risk and try to make the tone of your message completely different from what you are selling or promoting.
For example, let's say that you own a funeral home and want to promote your services. You choose to go with a zombie theme and play on that. Although it can be done and you will definitely stand out from the crowd, it is a bit of a risk.
If you go the risky route, test out your idea on a few people in different demographics and see how they react before you decide to continue.
Choose a Headline
Make sure your headline is clear and to the point. It should catch people's attention and make them want to read the postcard rather than throw it away.
Spend some time thinking about your headline. It can be tempting to make your headline your tagline but try to get a little more creative.
Questions and short, powerful statements make for pretty effective headlines. Remember to keep your end goal in mind when crafting your headline!
Add a Bit of Information About Your Business
Don't overload your postcard with information and only put things that will make an impact and set you apart from your competition.
You can put how long you have been serving the area, something your business exclusively provides, or get creative and add something funny that speaks to your company culture.
Choose a Call to Action
Call to actions (CTAs) tell the recipient what they should do after receiving the postcard if they are interested in your offer.
CTAs should also be short and to the point. Examples of good postcard CTAs include:
Contact Us Today for a Free (insert promo)!
Stop by Our Store at (enter cross streets)!
Go to (insert website link) to Order Now!
Follow us on Facebook and Instagram!
Notice the last two on that list sends the recipient online. This is becoming a common tactic because instead of trying to fit a whole bunch of information on your postcard or another piece of outbound marketing, you pique interest and send customers to a place with more information about your product/service and brand.
This is not only effective but can save on marketing costs!
2. Make it Measurable
Adding things like a specific phone number or web address that is just for this campaign is the best way to measure how successful it is. CallSource has a great write up on how to create a call tracking number for your campaign.
If you are creating a specific web page for your campaign, make sure the URL is easy to remember and tied to your offering. Create the page on your website and use analytics to track how many people visit that page and convert.
This information will help you determine the success of your campaign and ROI.
3. Graphic Design and Imagery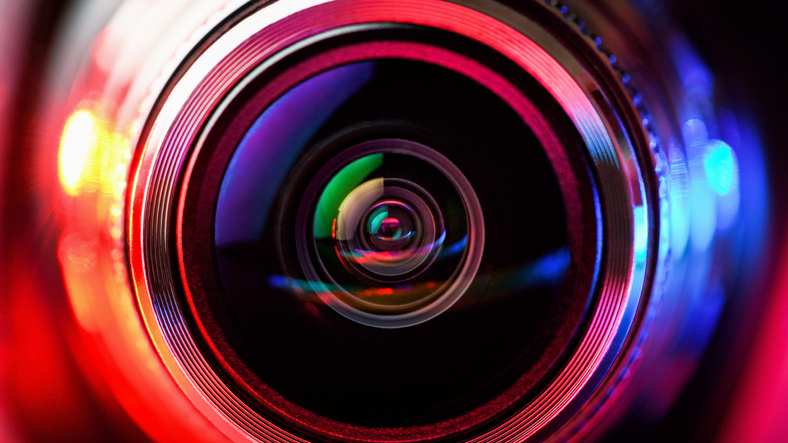 This is the part everyone gets excited about – choosing the graphics and images that go on the postcard. We are going to provide some important tips for choosing graphics and images for your postcard and then dive into the nuts and bolts.
Tips for Choosing Images and Graphics
1. Don't use images off of Google – You can get into big trouble for using someone else's images for profit. You can either hire a graphic designer to put together something custom or use a stock photo site like Istock or Shutterstock to get rights for tons of graphics and images.
2. Choose imagery that stands out – There is "default imagery" for every industry. Think of a laptop with a bunch of green 0's and 1's for IT and cybersecurity or a lawnmower in the grass for a landscaping company. People have seen the same "default imagery" over and over. Although it is in line with the service provided, try to think of something more creative that catches attention.
3. Keep it simple – You don't want to overwhelm the recipient so choose images and graphics that aren't too busy. Busy images can also make your business look dated and out of touch.
Postcard Sizing
Something you will need to discuss with whoever is designing the postcard and your print shop about sizing. There are larger and smaller options available on the market. You don't want to go through all of the work to design your card only to find out that you didn't leave enough room on the edges for bleed.
Larger postcards tend to grab more attention and allow more space for copy and images. Smaller postcards can also make a significant impact, though. Choosing a postcard size will depend on exactly what message you want to send to customers.
Let's Talk Colors
Color is a great addition to any and every postcard but it needs to be used wisely. Bright colors can be great but if you use too many contrasting colors it might look a little cartoonish. If you are in an industry that caters to children, you can use more bright colors than say a firm in the financial sector.
You can use your company's colors but if they are pretty similar – think dark grey and navy blue – it may be beneficial to have another complementary color in your imagery, on the borders and lines, etc.
Photos
Having professional photos of actual people (stock or ones you had taken for your business) can have a big impact. Seeing other humans on a piece of marketing can elicit more emotion than a graphic depicting a similar scene. If you are in a more serious/empathetic space like hospice care or estate/retirement planning, you may benefit more from using images of people rather than colorful graphics.
Use High-Quality Images and Graphics
This is kind of a given and any graphic designer worth your time will know what types of images and graphics will come out crisp and clean.
Another thing that could affect the quality of your graphics and images is the print shop you choose to trust with this marketing investment. If you have ever had flyers or invitations printed at that place down the street that is open to the public (you know the one), you may have been disappointed because the graphics came out pretty grainy.
When investing in a direct mail marketing campaign, you always want to go with a professional shop like Action Mailing. We have the equipment and experience to produce high volumes of things like promotional postcards without sacrificing quality. Click below to learn more about our printing capabilities.
Fonts
Fonts can really enhance your postcard or make it completely unreadable – so be careful. Only use the fonts you absolutely need on your postcard. There are thousands of fonts out there for you to choose from ones that look like actual handwriting to heavily stylized calligraphy and bold lettering.
Unless your business is catering to children, stay away from the wacky fonts i.e. cooper black.
Also, make sure that the font is readable i.e. put darker colors over light and vice versa.
Recommended Read: Why Fonts Matter in Marketing
4. Put it All Together in a Proof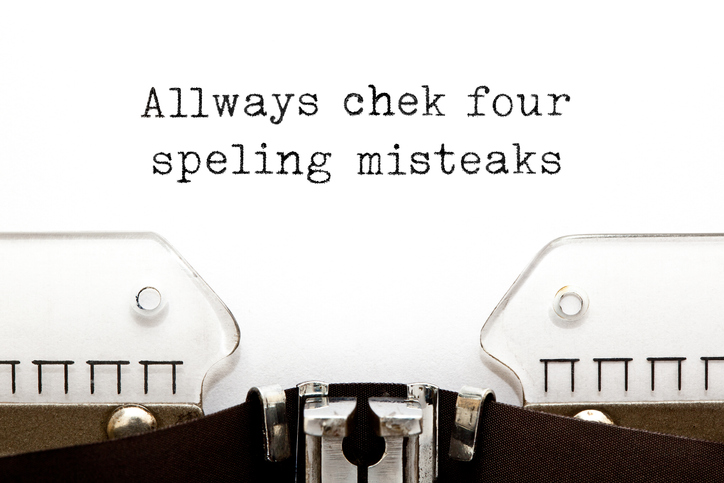 Now it is time to put it all together and make changes. A proof is essentially a draft of the final product. If you are working with a graphic designer, they will assemble the proof and send it to you. Many print shops have designers in-house who may assemble the proof for you. If you have a bit of skill in Photoshop or Indesign, you can probably assemble the proof yourself and make your own changes.
Make sure everything is perfect. Double-check little things like your company address, grammar, spelling, company name, and make sure there is nothing weird lingering in the background of graphics of photos. A lot of people get caught up in the design process and miss these little details.
After your proof is perfect, it is ready to be printed. If you designed the postcard yourself, a printer may ask for you to make some adjustments to accommodate specific margins and bleed.
5. Distribute Your Postcard to the Right People
This doesn't directly relate to design but it is extremely important to talk about. Who you send your postcard to matters. At Action Mailing and Printing Solutions, we use a variety of data and services like Every Door Direct Mail through USPS to help you send your postcard to customers your target areas.
You could have the most beautiful postcard in the entire world but if they aren't going to the right area and reaching your target customers, what's the point?