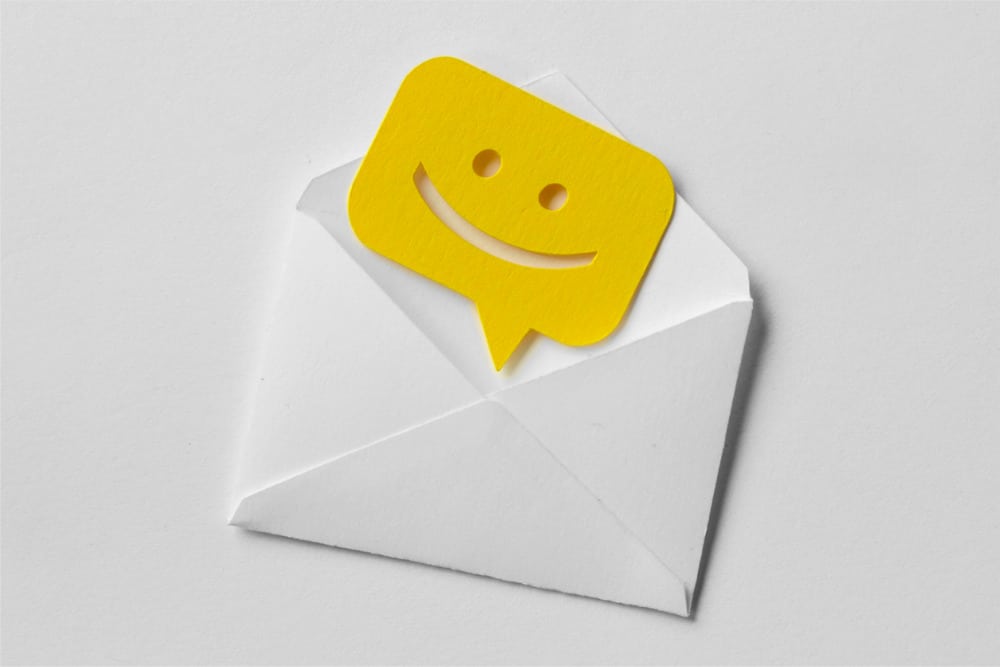 Every Door Direct Mail for Business Explained
Whatever the nature of your business or your target audience is you know that visibility is the key to success. The greater your visibility, the more opportunities you have to make an impression with your brand. You can start to build positive associations and establish yourself as an organization that they can rely on when they need your products or services.
Although digital marketing is important to use in this day and age, your prospects also have mailboxes that they regularly check. Today's consumers have become so accustomed to brands trying to engage with them in the digital realm that they have grown adept at tuning out the messages that hit their inbox and ads on social media.
(Recommended Read: Direct Mail Statistics That Prove it Works)
Direct Mail, however, can allow you to make a positive impression with high quality printed materials and stand out from the crowd. Sending marketing materials is now easier than ever by utilizing Every Door Direct Mail (EDDM).
By leveraging EDDM you can ensure that your voice is heard by a broad audience. Here we'll look at the potential benefits of this service and how your business can leverage it for maximum impact.
What is Every Door Direct Mail?
EDDM is a service provided by the United States Postal Service which allows you to deliver marketing materials to every mailbox in a defined geographic area. These areas are can be  defined by:
City
Neighborhood
ZIP code
That's not to say that your direct mail campaigns have to be local. You can send your direct mail campaigns all over the country if you want. It all depends on who you're trying to target and what your budget is. You can choose whether you only want to target only residential addresses or residential and business addresses, depending on your target market.
(Recommended Read: A New Era of Direct Mail: Why Targeting is Important)
EDDM is divided into two broad categories- EDDM Retail and EDDM Business. Let's take a moment to look at the distinction between the two.
EDDM Retail
This is the most commonly used choice for local businesses and can be an extremely cost-effective way of making your brand visible on a local scale. EDDM Retail allows businesses to mail up to 5,000 pieces (minimum 200 pieces) per day, per ZIP code.
No postage permit is required, and postage rates for marketing flats with a weight of 3.3 oz. or less only cost around $0.18 per piece to mail. Anyone with a USPS account can use it and you can either pay online or at the post office. Just drop your materials at the post office and let them take care of the rest!
EDDM Business
EDDM Business is better suited for larger companies that send high volumes of mass mailings every day. With EDDM Business, you can send over 5,000 pieces per day, per five-digit ZIP code. However, business accounts will require postage permits.
Postage rates for marketing flats of 3.3 oz. or less are around $0.16 per piece. Mailings can be dropped off at any large USPS center and they will take care of the logistics for you.
Why is EDDM Beneficial for Businesses like Yours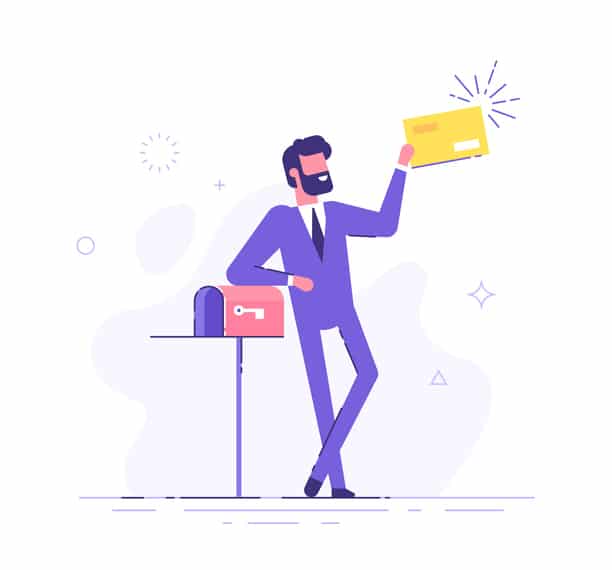 EDDM is cheaper than mailing to targeted lists as long as you stick to the USPS guidelines and weight limits. If your product has mass appeal and isn't limited to a very narrow demographic or use case, it can provide you with blanket coverage of the area of your choice, giving you an outstanding opportunity to make your call to action heard.
It is especially beneficial to local businesses. It ensures that everyone within the targeted area has reasonable access to your business and a likelihood of using it. Let's take a look at why using EDDM might benefit your business:
Cost savings
It goes without saying that EDDM can result in savings on marketing when compared to sending pieces out more traditionally.
Standard postcard postage will cost $0.35 per piece to send and commercial first-class postcard postage is a little cheaper at $0.26. But these costs will still add up when you're sending high volumes. EDDM postage, however, is just $0.18 per piece.
You do the math!
Leads are already generated
Building a mailing list of qualified leads can be a huge undertaking that slowly erodes your marketing budget with (let's face it) questionable success rates. EDDM makes sure that your message is heard everywhere without the need to invest time, effort and capital generating leads and building mailing lists.
Flexibility
It's easy to send whatever materials you like via EDDM. You can postcards or brochures and take control over your printing and presentation to deliver marketing materials of real quality that will resonate with your audience.
Ease
It's really easy to set up EDDM. Six steps are all that lies between you and more revenue (we'll get to those in more detail later).
Who Should Utilize Every Door Direct Mail?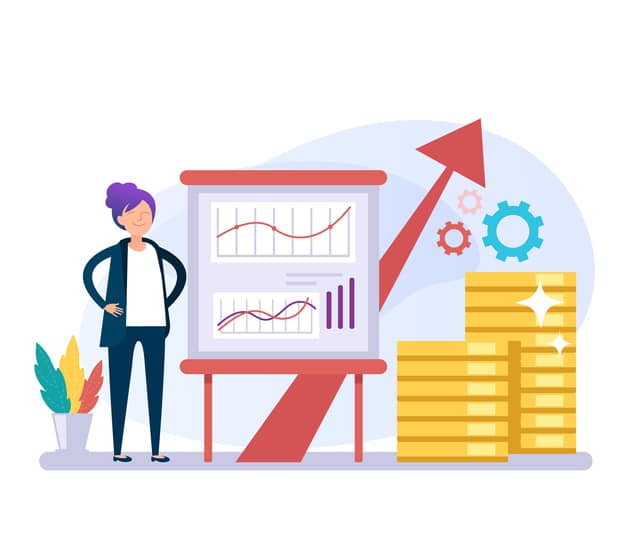 Virtually all businesses can benefit from EDDM, especially local businesses. As stated previously, the only businesses to which EDDM is not well suited are those whose products or services cater to a very niche audience. These kinds of businesses require a more targeted approach to marketing and know that they need to pay for it.
Still, there are some jobs that require a scalpel, and some that need a sledgehammer – EDDM can be a highly effective and affordable sledgehammer. Broadly speaking, if your product or service is aimed at a B2C market, the broader their appeal, the more success you can expect to find using EDDM. Now, if you are a B2B business, you can also utilize EDDM, just make sure you choose to target areas with business parks instead of residential suburbs
Some examples of businesses that have found success in EDDM include:
Restaurants, coffee shops, bakeries, pizzerias, etc.
Used car dealers and vehicle retailers
Vehicle workshops
Grocery stores and drug stores/pharmacies
Boutiques and fashion outlets
Department stores
Furniture stores
Business and marketing services
Software as a Service (SaaS) and other B2B services
Consultants
Attorneys
Tailors, dry cleaners and clothing alterations services
Healthcare services
Discount stores
Construction companies, contractors and handymen
Landscape gardeners or tree surgeons
Real estate agencies
Flower shops
Charities and nonprofit organizations
Political campaigns
As you can see, there are a lot of different kinds of organizations that benefit from EDDM. However, that doesn't mean that using it automatically guarantees success. It all depends on your ability to create dynamic and eye-catching Direct Mail Marketing campaigns while also understanding the process of EDDM.
How to Utilize EDDM
Getting started with EDDM is easy. It just takes six steps to get set up and get your marketing materials out to people in your area who can use what you are selling. Here we'll take a quick look at those steps before giving some pointers on creating marketing materials with the wow factor/
Create or log in to your USPS account
 Choose your audience by neighborhood or demographic
Design and print your marketing materials with an independent provider of print

Choose a drop off date and select the best payment option for you
Print out your processing forms, print facing slips and prepare your bundles for delivery
Drop off your bundles at the Post Office or arrange to have them shipped to your local post office if that's easier for you
EDDM Guidelines
To ensure success with EDDM, you'll need to ensure that your bundles comply with EDDM Guidelines. Remember that mailed flats must weigh 3.3 oz. or less and be at least 0.007 inches thick (roughly equivalent to 3 sheets of copy paper).
Marketing mail flats can include postcards, printed brochures, large envelopes, newsletters, magazines, and print booklets. Format doesn't really matter as long as your mailer meets weight, thickness and size guidelines.
EDDM must include an Indicia (you can see some examples here).
This must be:
Above .5-inch by .5-inch
Contain "ECRWSS" (Extended Carrier Route Walking Sequence Saturation) in the address area, within the Indicia itself or below the permit.
Contain text in all caps with a minimum 4-point size
Be places in the upper right-hand corner of your mailer, within 1.625 inches of the right edge and 1.375 inches of the top edge
Sizing for EDDM:
Minimum size is 3.5" tall by 5" long by 0.007" thick
Must be square or rectangular in shape
Bundles must be a minimum of 10.5" long, 6.125" tall or 25" thick
Bundles must not exceed 15" in length, 12" in height or 75" in thickness
Direct Mail Marketing Quick Tips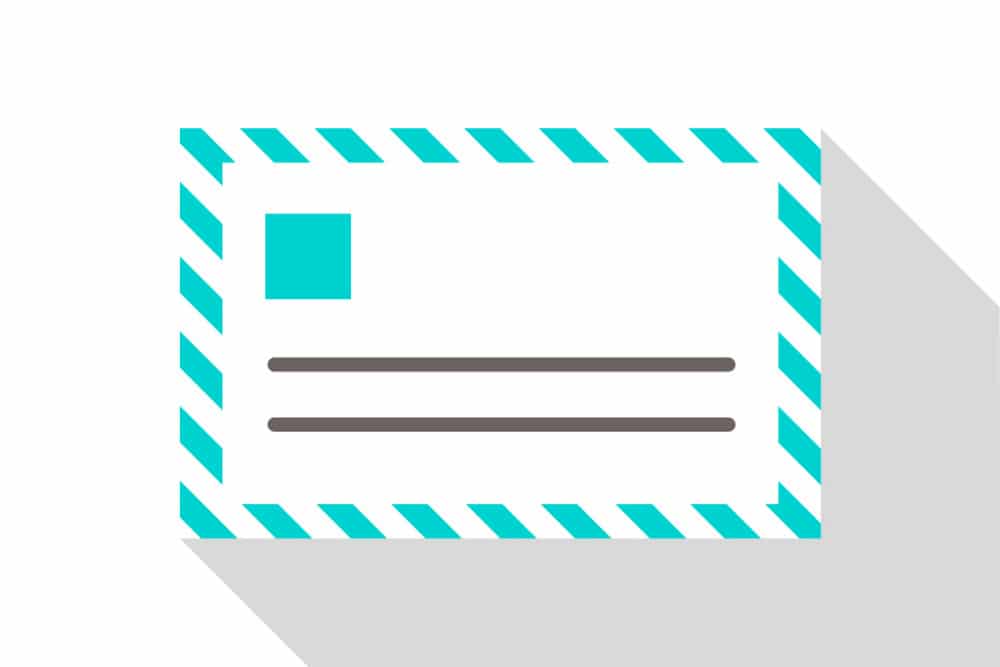 Now that we've talked about the logistics and guidelines, it's time to get to the fun stuff… creating awesome Direct Mail Marketing pieces that will get the attention of prospective customers.
While we wouldn't want to stifle your creative freedom, in our 30+ years of printing marketing materials for successful brands, we know a thing or two about designing pieces that generate interest.
1. Give them what they need
No matter how much time you spend agonizing over every little design detail in your mailers, the truth is that the prospect will only look at it for a few seconds. So, it's up to you to ensure that in that time they have access to everything they need to make an informed decision.
Several important questions you should ask yourself when evaluating the design of your direct mail marketing piece are:
Is the message you are trying to get across clear and concise?
Do they know how to contact or find you?
Is there too much text?
If they have to go out of their way to find out what they need to know about your campaign, they might lose interest.
2. Make sure you stand out
You'll likely be competing with other marketing materials in the mailbox. So anything you can do to stand out can go a long way.
Being a little larger in size or different in texture can make a prospect pause and look at your piece the mail rather than just throwing it in the trash.
Using a glossy finish can make the colors in your flyer pop while a matte finish can reduce glare from light and is a bit out of the ordinary.
Keep your use of color, font, and images on brand, but also take the time to consider what will grab the prospect's attention in an already stuffed mailbox.
(Recommended Read: Why Fonts Matter in Marketing)
3. Give them something for nothing
Most of the time when we open our mail it's because somebody wants something from us. How refreshing would it be to open something that wants to give us something rather than take?
Think about ways you can incorporate freebies into your EDDM materials. These might include useful packaged freebies like address stickers, bookmarks or calendars. Or it a redeemable freebie like a physical coupon or a discount offer code that can be used online.
When you show that you're prepared to give something for nothing, you have the power to make a great first impression when your prospects contact you or walk through the door.
As you can see, with the right creative knowhow and a solid understanding of how the process works, EDDM can be a fantastic way for your business to reach out to people in specific and sow the seeds of brand awareness.
Whether you are a large corporate business or a small business just starting out, at Action Mailing and Printing Solutions, we can help you print high-quality marketing pieces that will get attention from your potential customers. Click below to learn more about our services.