In our heavily digital world print still definitely has its place. Print advertising creates an emotional reaction and brings credibility to a brand. It offers the ability to present a clear, professional message to customers.
Wide-format printing is an economical way to turn those promotional and marketing pieces into high-quality print products that show off what you have to offer and your unique brand.
What You Can Create with Wide-format Printing
Our team offers a wide range of commercial printing services in Kansas City, utilizing our digital printers and expertise in a variety of formats to provide highly customized service for our customers. We have been able to use our large format printing services to complete a variety of fantastic projects for our clients.
Wide-format printing is great for high-quality trade show signage, architectural blueprints, banners, posters, murals, and more!
You can also create:
Promotional units for tastings
Whether you're aiming to create display and exhibition graphics to help you stand out, marketing materials to give your brand a unique edge, or new decor for your property, we offer the commercial printing services in Kansas City that will meet your specific needs.
Dream Big with this Versatile Printing Solution
Your imagination is the only limitation when using wide-format printing. If you can dream it, a wide-format printer can almost certainly print it.
Maybe you are having a grand opening and need a vinyl banner. Perhaps your company has a booth at a trade show and you want to print promotional material that will grab attention– wide-format printing can help make it happen. You can even decorate the office with posters or create window graphics showcasing your company's personality. Be bold and creative with wide-format printing and get a professional look without breaking the bank.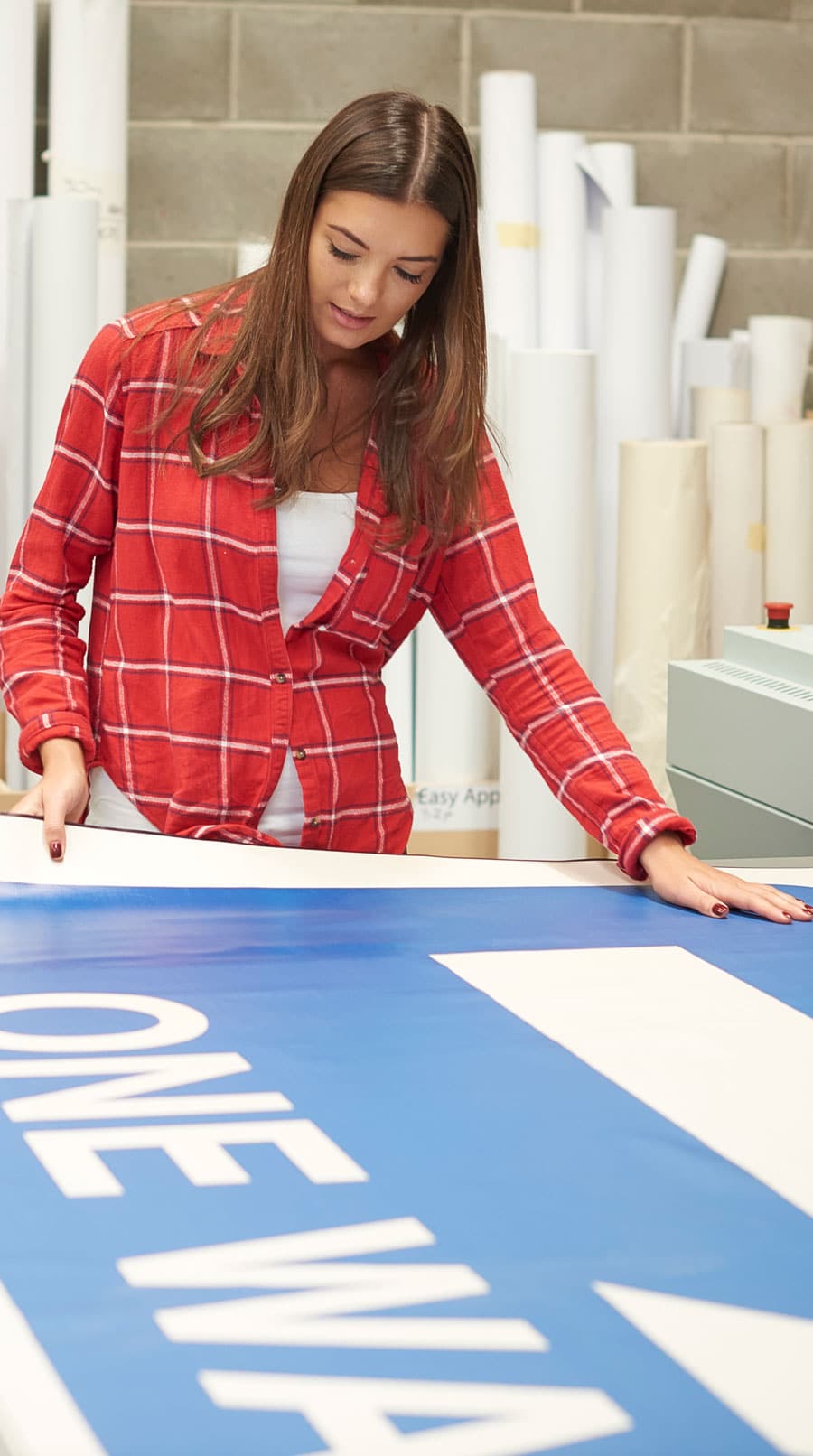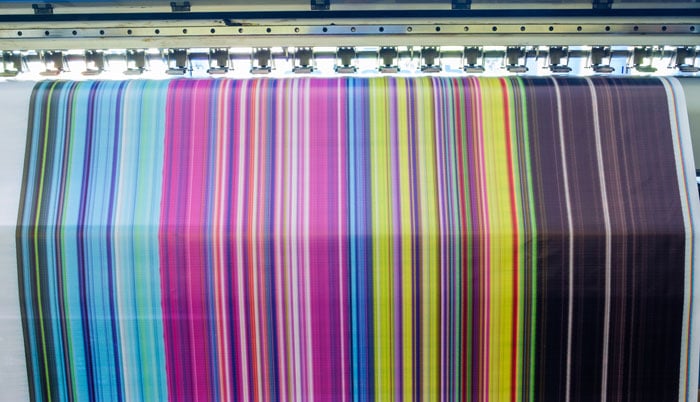 One of the main benefits of wide-format printing is versatility. The printer is adaptable to your needs. Because you don't have to create plates like a traditional printer, you can quickly switch from printing posters to making decals to creating a large scale banner. It's fast, simple, and has the same high-quality look as traditional printing.
What are Your Options?
Wide-format printing offers an array of different choices. You can choose several paper options from matte to glossy to semi-gloss. The look and feel can be customized to meet the specifications of your project. You can also print on materials besides paper, including vinyl, fabric, and foam. This gives you the ability to create a variety of marketing items to promote your company.
A wide-format printer is designed for short print runs. You don't need to have boxes of promotional material in the office that you will never use. Whether you need 2 or 20 items printed, wide-format printing will get the job done quickly.
How to choose the right commercial printing companies in Kansas City
We are proud of our reputation as one of the top commercial printing companies in Kansas City. What is it that makes us one of the best, and what should you look for to ensure you're choosing the right team?
The experience that demonstrates a great understanding of your needs, and a reputation gained alongside that experience to speak to the quality of all projects and the final results produced.
The technology to suit your needs and the aptitude to be able to choose which print options are best suited to your objectives.
The ability to provide bespoke services and to work to your exact specifications. Some teams have a limited ability to work outside certain predetermined formats, but not us!
At Action Mailing, we offer all of the above. But you don't have to take our word for it, we're glad to share our commercial printing solutions with you anytime – just give us a call!
Talk to Us Today About Wide-format Printing
At Action Mailing and Printing Solutions, we have the equipment and knowledge to meet your wide-format printing needs. Founded in 1989, we are family-owned and dedicated to providing our clients with high-quality banners, signs and promotional materials. Click below to contact us today, and we will be happy to respond with the best quote possible so you can get your project started!