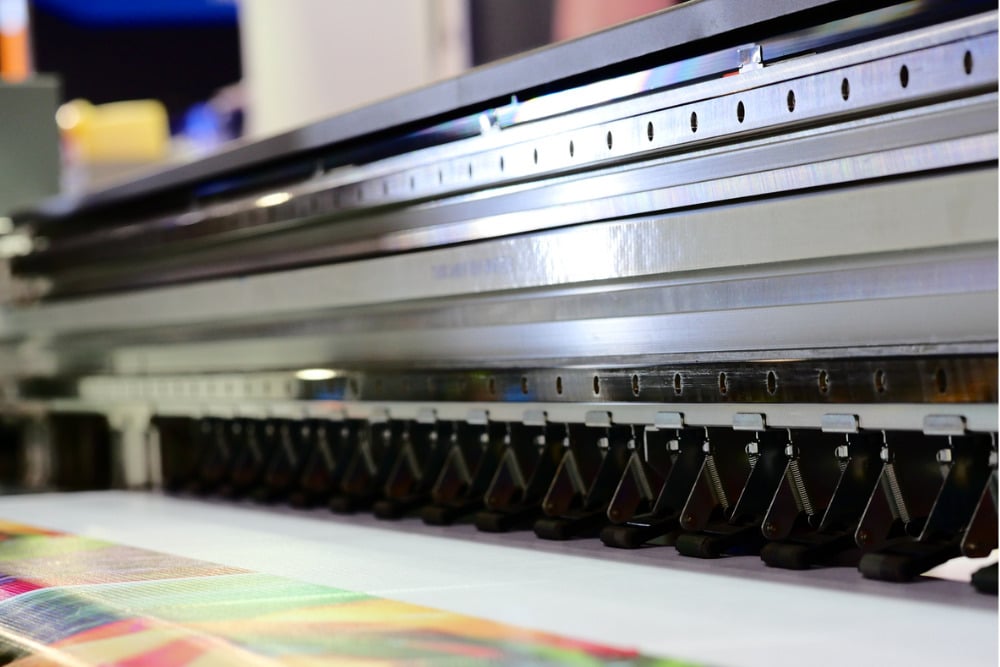 14 Benefits of Using a Wide-Format Printing Shop for Small Business
Picture this: the commercial printing industry was worth $87 billion in 2018. The market for wide-format printers is expected to increase by almost 10% by next year. Why is this so important? Because more and more companies are turning to wide-format printing to help their businesses grow. A great wide-format printing shop could help your company create a multitude of marketing materials and has the potential to brighten things up around the office or store too.
Why You Should Utilize a Wide-Format Printing Shop for Your Business
Wide-format printing has a variety of benefits for businesses and finding a company that is great at cranking out high-quality wide-format print projects.
1. Create Amazing Large-Scale Posters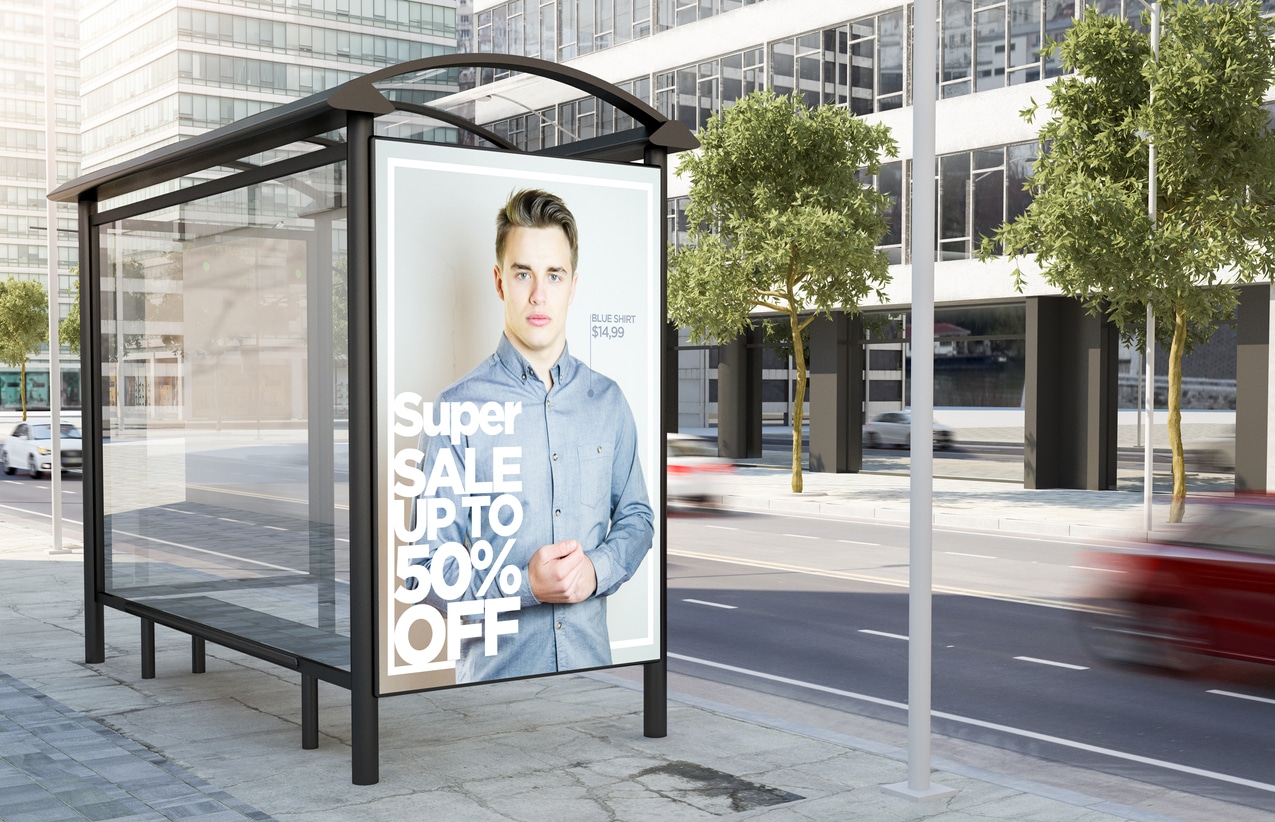 Ever heard the saying "a picture is worth a thousand words?" If the old saying is true, then one of the best ways to catch a client's eye is to have amazing large-scale posters. Your company will need to employ a company that has a wide-format printer to create these awesome visuals.
In today's modern world, it's extremely hard for any advertising or marketing to stand out. That's why you need high-quality graphics and colors to grab your prospects attention. Not to mention having a killer logo too.
To put it simply: There's no better way to convey your company's message than by having an imaginative ad that conveys your brand. How can you do this? Whether you make your own graphics or hire someone else to do them, you're going to want a great wide-format printing shop to get the job done.
Trust us, once you blow up a tiny 8.5 by 11-inch poster into a massive 24 by 36-inch poster, you'll be on your way to reeling in new business.
2. Make Your Business Stand Out (Without Hiring an Artist)
Let's face it, signs that are painted by hand are still a little charming. However, they're just not going to do the trick nowadays. Unless you run a small lemonade stand, you will limit your business by taking the time and money to produce each sign by hand.
Why not save your company resources by hiring a wide-format printing company to help make your business stand out. Not only will your marketing materials make an impression, but they'll also show them you mean serious business.
Want to display your ad in an office space or a public area? Then there's no harm in investing in top-of-the-line banners and posters for promotional purposes. On top of that, you can boost your company's brand and product awareness too. Sounds like a win-win!
What's the bottom line? Wide-format posters and banners can help bring your company's brand to the next level and you can't go wrong with investing in professional signs for your business.
3. Lower Cost for Professionally Printed Marketing Materials
We obviously love a good ol' traditional printing press, but when it comes to needing to print large marketing materials while you are on a budget, wide-format is the way to go. Because wide-format printers print digitally, there is no need for heavy expensive plates to be used when creating high-quality prints. Think about it this way, let's say you need new business cards -small-format printing reference-  how much time and money would it cost to cut every card, create a stamp, get the right ink, and stamp every single card? A lot. Now if you just buy the cards, your costs go down significantly.
4. Wrap Your Company Vehicle to Catch More Eyes on the Road
There's nothing worse than letting a business opportunity pass you by. That's why it's so essential for your company to brand its vehicle and take your advertisements on the road.
If your employees spend a lot of time driving around town, then your business could miss out on a tremendous amount of potential clientele. That's why using a wide format printer to wrap your company vehicle is a great idea.
Creating a custom vehicle wrap for your company is the perfect way to get your brand noticed. How so? Because drivers will remember the advertisement on the vehicle and recognize your brand when searching for services that they need.
5. Create Gigantic Cutouts
What do you think of when you think of a company mascot? While some might think of Ronald McDonald, others may have someone like Mr. Clean in mind. Customers associate your business with its spokesperson or character.
Create gigantic cutouts with a wide format printing company to make your company mascot come to life.
Having a brand mascot cutout could make your business a more exciting place to visit for customers and employees alike. Bonus points for taking your giant cutout with you to promotional events and tradeshows!
6. Deck Out Your Store Display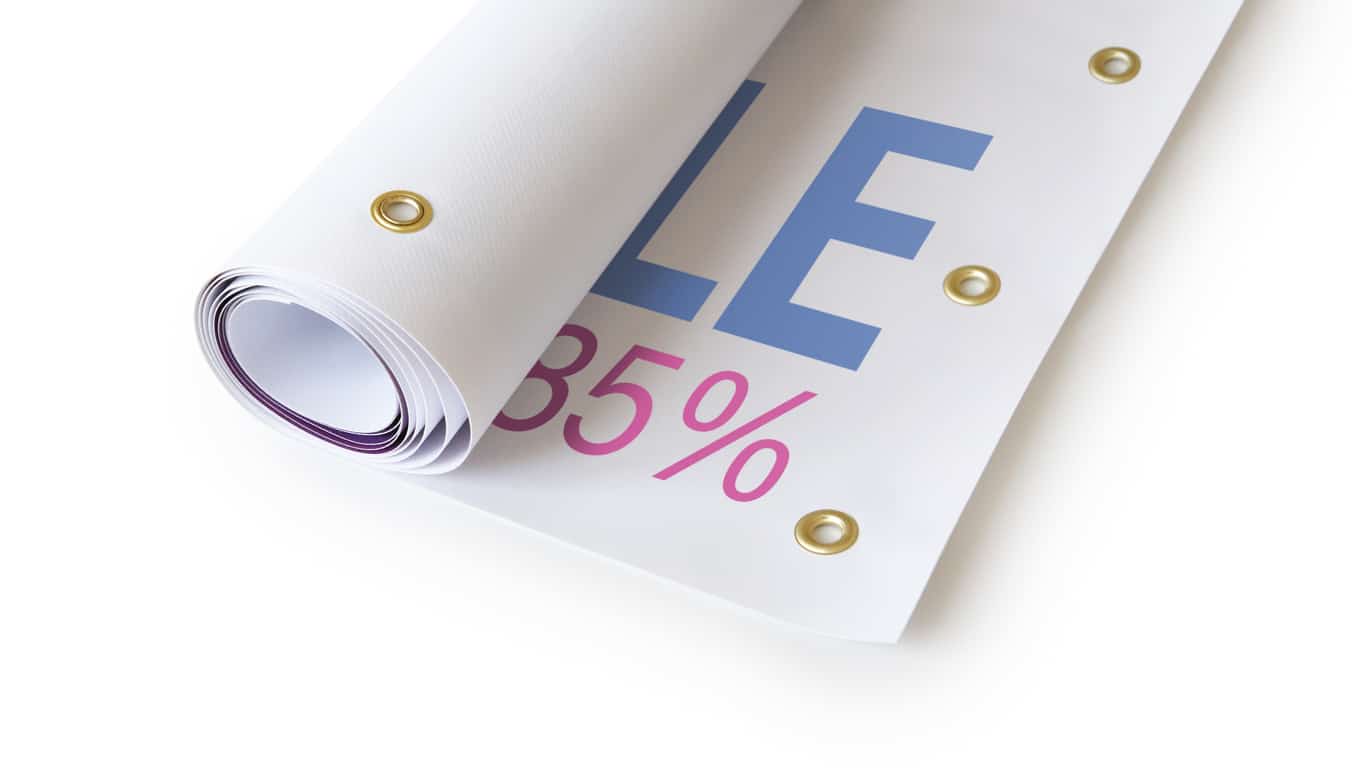 What's your first impression when you enter a retail space? Most companies want their retail spaces to have a positive impact on patrons. That's why you need to team up with a wide format printing company to deck out your store display.
Don't know where to start? Try creating a polished and stylizing look that matches your business' brand. why? Because your customers will know that they can trust you with their investment.
Take your retail space up a notch with some wide-format banners or posters.
Tip: It's a good idea for your wall decal matches your company logo!
7. Print Out Giant Murals
Do you have a business that has a huge blank wall? By not putting something on that wall, you could be missing out on a branding opportunity. By collaborating with a wide format printing company, you can transform your empty wall into a stunning work of art that tells everyone what your business is all about.
For example, let's say you're the owner of a gym, you could print out a giant mural that promotes health and fitness. Extra points for featuring fitness models to inspire others to get into shape at your gym!
Who knows? Your promotional mural might just land you the next big client.
8. Make Customized Window Films
Wondering what to do if your company doesn't have a giant blank wall? We got your back. If your space has a couple of large windows, then you're in luck!
You can use the windows of your office or store space as an advertising campaign by hiring a wide format printing company to customize window films for your specific promotions.
Maybe you aren't starting a special campaign but there is a design that speaks to your brand. Turn it into an unforgettable window film to tell everyone who passes by what your business is all about.
9. Drive More Trade Show Booth Visitors
Trade show posters are a necessity if you're looking to drum up some attention at the next show. It is an ideal time to market your company brand to future clients and partners.
That's why creating advertisements for your booth with a wide format printer is the #1 way to stand out from the rest of the participants.
When you hire a wide format printing company to create your trade show material, you can also get unique brochures, booklets, and banners.
Tip: Make sure that you hand out promotional pens, pads, and other freebies to booth visitors!
10. Announce a New Product or Location in Style
On the hunt for the best way to market your company's new product? Does your business have a new branch location opening up soon? Then your organization could definitely utilize a wide format printing company to get the word out!
Printing out flyers is the most efficient way to advertise your company's services. Even though we live in a world where technology is super accessible, it's still easy to scroll through dozens of advertisements.
Paper flyers can make your customers stop dead in their tracks to look. In addition, paper flyers can also be tucked into your client's purse or suitcase to bring home with them. You just can't do that with digital flyers!
In addition to flyers, you should also print banners and posters letting people know about the new, exciting thing that is coming.
11. Print Faster and More Efficiently
Need something printed fast? Then you will want to partner with a wide format printing company. Standard office printers take forever to print out large amounts of marketing materials and rarely have the capacity to crank out high-quality images.
Wide-format printers can produce a ton of advertising materials in no time. Not only that, but a professional wide-format printer can create accurate, high-resolution graphics that look identical to the original design.
12. Create High-Quality Imagery that Tells Your Story
What company wouldn't want to use high-quality designs for their marketing campaign and show who they are as a brand? They may actually shy away from giving someone their business if they see that their print marketing is low-quality or isn't easy to digest.
Advertising with images makes such a huge impact because it grabs attention and sends a message without giving everything away, making potential clients and customers want to learn more about your brand. It is obviously way more compelling to have a colorful image than just simple black and white text. Hire a wide-format printing company to help bring your brand story to life.
Make sure you work with a large format printing company that understands your brand and your company goals. If you talk to them about your new printed materials and they act like it is just another job, move on and find a printing shop who cares about your business just as much as you do.
Hire a Wide-Format Printing Shop Today
Are you still wondering if you need a wide-format printing shop?
From creating amazing large-scale posters to adding your logo to your location's windows, wide-format printing companies put limitless advertising opportunities at your fingertips.
Have a company mascot? Then you can use a wide-format printer to bring it to life at your storefront. Have a dull store display? Make it pop with a fun promotional banner instead.
With faster and more efficient printing capabilities than your office printer and a more cost-effective option to a traditional printing press, using a wide-format printer for all of your marketing is an easy decision!
Want to talk about your campaign? Contact us for a free consultation!