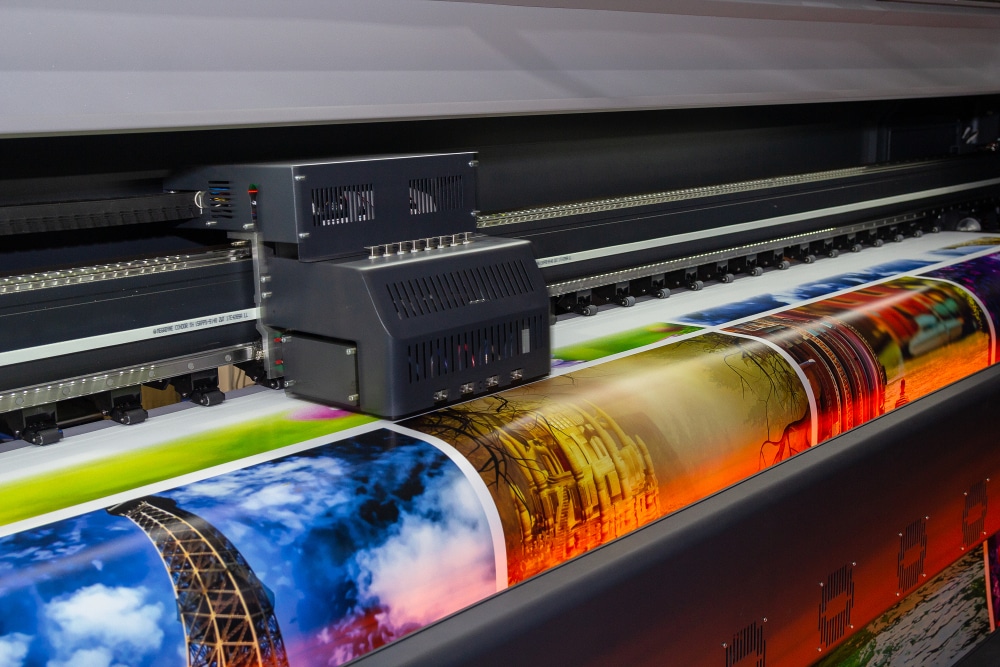 A Look at How Digital Printing is Changing the Industry
Sharing documents through cloud networks and mobile apps might be the latest technology trend, but there really is nothing like sending out a beautiful marketing piece that your customers can hold in their hand. However, when you are looking for a high-quality commercial printing company, making the right decision for your business can be a little tricky.
Delivering High-quality, Low-cost Marketing Materials with Digital Printing

Now, you may have heard the term "digital printing," but many people still aren't quite sure what digital printing is and what it means for their business. With advancements in technologies and increasingly innovative applications, digital printing has established its place in the tech world among traditional printing methods – and at times taking their place. In order to truly understand how digital printing has revolutionized the industry, we are going to break it all down for you so that you have a better understanding about the benefits that digital print offers, as well as what it means for the future of outbound marketing.
What is Digital Printing?
In short, digital printing is a modern method of production that involves the process of printing digital-based images directly onto a variety of media substrates.
This means that, as opposed to traditional methods such as offset printing, there is no need for a printing plate or press. Rather, digital files such as PDFs or desktop publishing files can be sent directly to the printer to then printed on paper, photo paper, canvas, fabric, synthetics, card stock, and many other surfaces.
It essentially means that your message can be created on a computer and then printed directly onto the material of your choice. An alternative to traditional methods such as lithography, flexography, gravure, letterpress, and many others, digital printing eliminates many of the mechanical steps required for traditional printing such as making films and color proofs, manually stripping the pieces together, and making plates or mixing photo chemicals.
Now, some people say that a digital printing produces a lower quality product than traditional methods, but the difference is often negligible and microscopic. In fact, digital printing shines the most when lower quantities of printed materials are needed.
Why is Digital Printing Revolutionary?
So, why is digital printing a new standard for the industry? Digital printing technology is quickly evolving and digital printing output quality is improving continuously. People expect printed materials to be quick, accurate, and up to date which means you need to choose a provider that is able to produce exactly that.
Aside from its differences from traditional, analog printing methods and being able to print directly onto almost any given media substrate, digital printing also enables users to take advantage of personalized, variable data printing (VDP), as well as being able to print-on-demand and produce cost-effective short runs with fast turnarounds.
Digital printing also provides more choices, features, and flexibility than other methods such as offset or flexographic printing. These advancements in digital printing technology are delivering a print quality that not only mimics traditional printing methods, but does it faster and better.
How is Digital Printing Changing the Industry?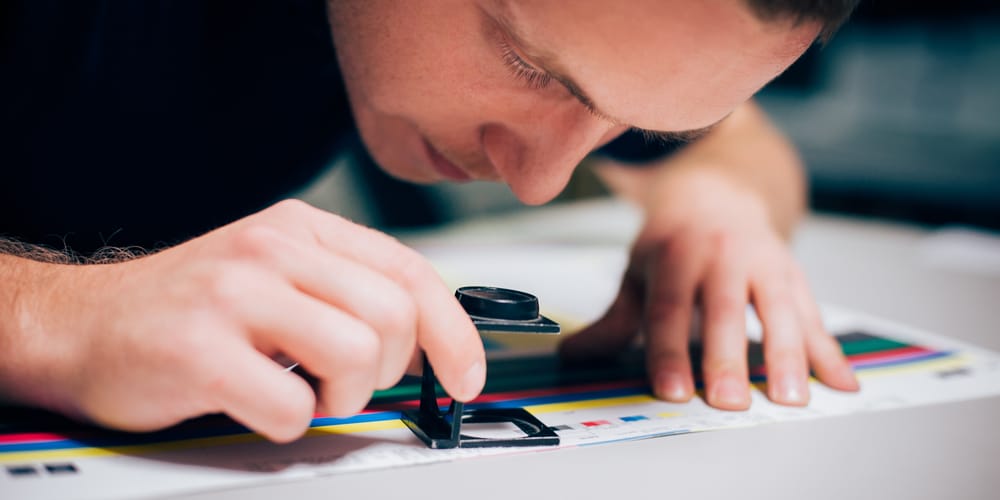 With advancements in digital printing technology such as quality and speed, things that used to be disadvantages to digital printing technology are quickly disappearing and digital printing machines are closing the gap on more traditional outputs.
Digital printing technology succeeds in producing on demand and short print products quickly and cost-effectively. Digital printing is also an ideal platform for personalization which means if you want to be able to easily modify images and messages using variable data printing, then digital printing is the way to go.
Digital printing machines can also print on everything from thick cardstock, heavyweight papers, and folding cartons to fabric, plastics, and synthetic substrates. T-shirt printing is a very popular trend among digital printing applications and some even have the capability to print on other fabrics including linen and polyester.
While inkjet and laser printers may be the most familiar and most prevalent among most people, there are many other types of digital printing machines, including sheet-fed production printers, cut-sheet digital presses, production inkjet printers, and continuous feed printers, as well as a few other methods.
Dye sublimation is favored by graphic designers for high-end proofing and even by some businesses that want to be able to produce marketing materials quickly while also using the best possible color standards. Thermal wax works well for businesses that need to produce large quantities of transparencies for colorful business presentations when overhead projectors are needed.

The Advantages of Digital Printing
When it comes to digital printing, everything starts with its cost-effectiveness. Because printing plates are not required in digital printers, digital printing has completely eliminated the expense of plate-making which means there is less investment involved to set up a single job and setup costs are lower for short runs so you are able to print the amount you need, when you need it.
Digital printing also offers impressive quality and consistency over other, more traditional options. With digital printing, the quality of the last piece of a batch is the same as that of the first. Colors show up perfectly on the prints and you won't notice any issues with harsh lines or color bleeding.
There are also fewer steps in the digital printing process, and as a result, the final product can be delivered quicker. This makes it easier and less expensive to make any amount of last-minute changes to a print job or print multiple variations and still be less expensive and less time-consuming when it comes to producing short runs or doing smaller print-on-demand jobs.
Lastly, because of its improved technology, digital printing provides the most affordable solution for customization, especially when it comes to business cards, and direct mail pieces and letters and its variable data capabilities, names, addresses, codes, or numbering can be easily changed.
If you are looking for a printing company in Kansas City that has the ability to use digital printing to help build your business, contact our team at Action Mailing and Printing Solutions.