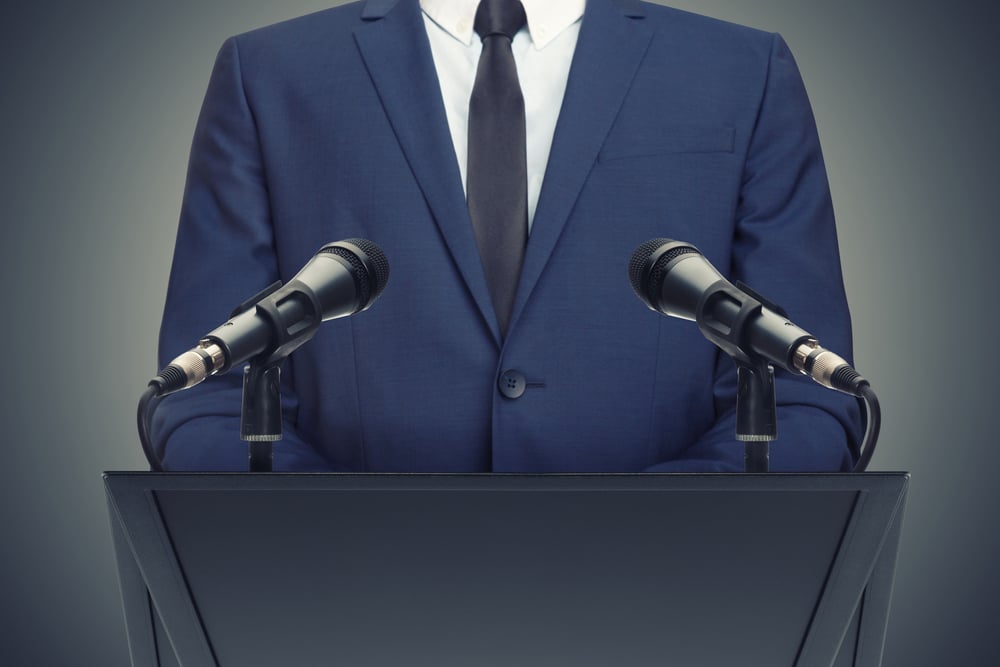 Direct Mail for Political Campaigns: Is it a Good Strategy to Use?
If recent elections have taught us anything, it's that the political environment is more heated than ever. Close races and a strong partisan divide have made it difficult for any politician trying to vie for office. In this type of environment, you need a sound election strategy and the right tools to market policitcal campaigns. We're here today to talk about an important piece of media that shouldn't be forgotten in your election strategy and that is direct mail.
Does Using Direct Mail for Political Campaigns Work?
The short answer is: yes, but here is exactly why this strategy is so effective.
Why Direct Mail Matters for Political Campaigns
During political campaigns, your budget is one of the most important things to consider. TV ads can be incredibly expensive and soak up a lot of resources. Direct mail campaigns are a much more cost-effective way to reach voters and keep your budget under control. It's really easy to compile a mailing list and you can choose voters who are active participants in local politics to make sure your mail reaches a receptive audience.
It is true that some voters won't read it, some voters don't read their mail at all. However, direct mail can be incredibly helpful in two areas, no matter how long a person spends looking at the mail. They are raising awareness of the candidate's name (brand recognition) and highlighting their message. Making sure a candidate's name is prominent and stands out in voter's minds can go a long way toward starting to get your message to potential voters.
Direct Mail is Still the Most Trusted With Voters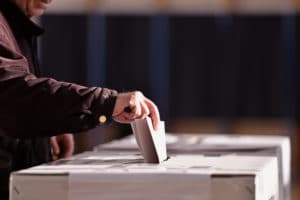 One of the most important things you can do in your campaign is to establish credibility and trust with the voters. That's where a strong direct mail campaign can comes in. In a recent voter survey commission by the United States Postal Service, it was discovered that 68% of all surveyed voters ranked direct mail among the three most credible forms of political outreach. It ranked higher than TV, home visits and even digital ads – which only got 26% of the vote. Direct mail placed only second to TV when voters were asked what form of media helped them reach a voting decision. So as you can see, if you want to boost your credibility, direct mail cannot be left out of your campaign strategy.
Why Direct Mail Works For Political Campaigns
As you can see, despite growth in the digital marketing space, direct mail remains a primary means for political campaigns to reach voters. Despite social media seeming to have become more effective in dealing with changing political environments, direct mail has remained competitive due to the trust factor that we mentioned above and remains a necessary part of your political campaign arsenal. By using a well-crafted message, carefully studying your demographics and using a database that allows for a personalized follow-up, direct mail can be an effective tool.
Smart political campaigns use information from their other mediums, such as social media, phone banking and peer to peer texting to create a message and aesthetic feel for their mailing list. The information from these forms of media are dynamic so you can use them to develop different target audiences so that your mailing pieces are more likely to be viewed by voters interested in your message.
Tips to Ensure Your Direct Mail Campaigns Are A Success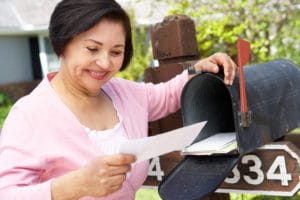 As you can see, direct mail can be one of the most effective and efficient methods to get direct contact with your target audience. We've listed some tips below to help you execute a successful direct mail plan to use for literature drops, walk cards and more.
Your Design Should Reflect Your Audience & Candidate – When designing your mail piece, you should keep it simple. As tempting as it may be to have a "teaser" graphic for the front, you are guaranteed to lose at least some of your readers, as a portion of people receiving the piece will glance at it for 3 – 4 seconds and potentially toss it. That's a lost opportunity to communicate with a voter and a waste of campaign funds. Be clear on what you want voters to know and give that information to them right away.
Practice Message Discipline – Each piece you send should build on a common theme and reinforce your key message, even if the pieces are going out to different audiences. This is sticking with your goal of brand recognition, as we mentioned above.
Timing is Everything – It is important to hit mailboxes when voters are paying attention. It's a good idea to wait until the final 90 days before sending out mailers. This is because that's when voters really start paying attention. As direct mail messages tend to have a shelf life of about 5 days, you'll want to time your campaigns carefully and get them in front of voters while they are energized.
Things to Avoid With Your Direct Mail Campaign
We've talked a lot about what you should do, but what are some things you shouldn't do when putting together a direct mail strategy for your political campaign?
Cluttered Design – Direct mail campaigns should be professionally designed with an eye for clean design, easy to read font and font size. Keep copy short and memorable, because if there is too much copy, the recipient will likely not take the time to read through every detail and possibly toss out the marketing piece.
Avoid Bland Photos – Photos should reflect the campaign's message or the candidate's personality. If they don't do this, leave them out or replace them with something more appropriate.
Doesn't Match Your Brand – As we've mentioned, all of your marketing, not just your direct mail, should reflect the message and image put forth by the candidate. Doing so ensures trust. If your piece doesn't match the rest of the campaign, it will lead to a lack of credibility and trust, thus making the piece less effective.
Direct Mail as an Integral Part of Your Political Campaign
As you can see, even though social media has gotten a lot of press coverage over the last couple of elections, direct mail continues to be a more trusted form of communication for voters. Not only that but when properly timed, it can help build your brand recognition by getting your name and image in voters heads in that crucial stretch running up to election day. Make sure your campaign strategy includes a robust, integrated strategy, including direct mail to help your chances on the big day.
Are you interested in starting a direct mail campaign to reach the right voters and get more eyes on a specific political campaign? Have Action Mailing & Printing Solutions help you print your materials and send them out to voters. Contact us today for more information!